PD Fest Perth
Online from 08 November 2021
'Live' Event – Saturday, 20 November 2021
"By teachers, for teachers…"
University English Language Centres of Australia (UECA), and the Centre for English Language Teaching, University of Western Australia, are proud to present the UECA PD Fest Perth on Saturday, 20 November 2021.

Following the success of the Assessment symposium held in July, UECA will utilise a similar format for the PD Fest. The PD Fest is to be held online and will be offered at no cost. Through the theme Support, the event aims at providing professional development on a range of skills and strategies for supporting both teachers and students in these challenging times. It is a great opportunity to share ideas and insights with colleagues from different centres, through a range of synchronous and asynchronous presentations and interviews. It will include opportunities for participants to interact with colleagues across the sector.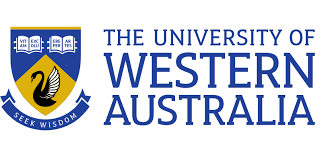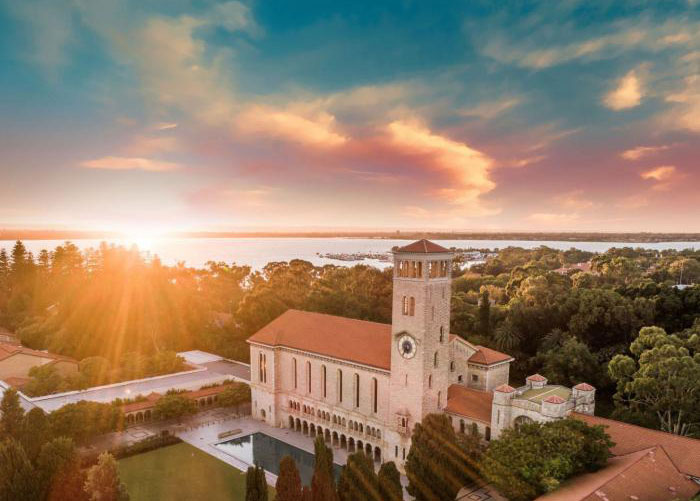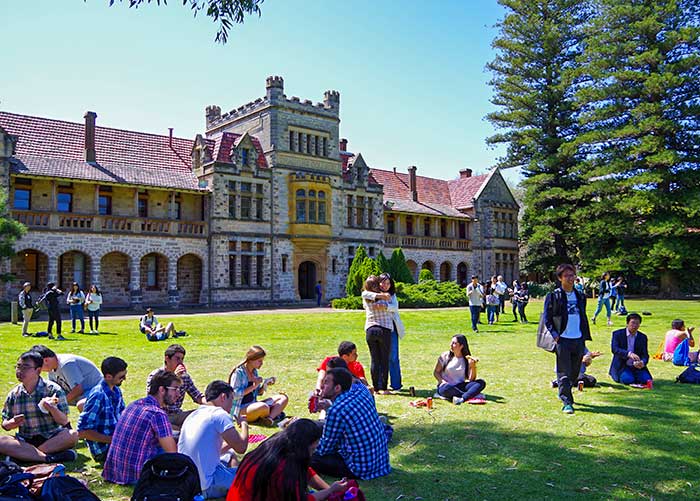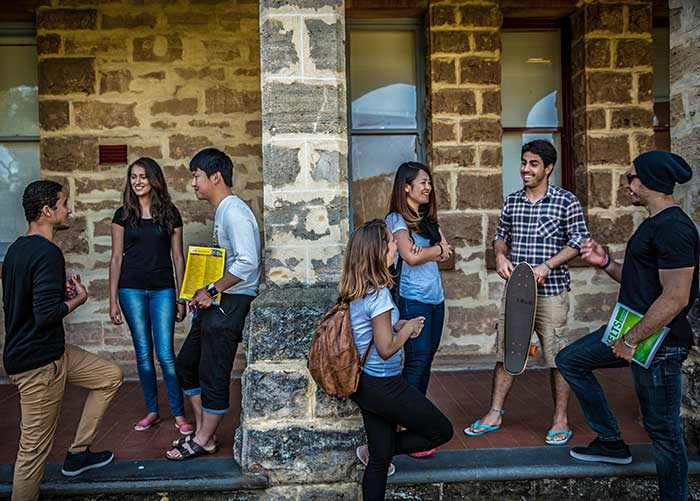 Our plenary speaker is Dr Guy Curtis, a Senior Lecturer in Applied Psychology at the University of Western Australia. He has worked as an academic for nearly 20 years, and his current research interests are psychological individual differences, leadership, and academic integrity and contract cheating. He will join us live via Zoom on Saturday November 20th to discuss academic integrity and how we can support students to do the right thing.

The Plenary will then lead into a Panel Discussion on what needs to be included in a Direct Entry Program, and ways we can be supporting students, from a range of perspectives.
The theme of Support will also be realised through asynchronous presentations in 2 streams.
Student Support:
Developing Language and Academic Proficiency: Skills, Strategies and tips to developing students' language skills for university studies
Techniques for supporting the student's well-being through the learning
Student engagement
Teacher Support:
I've not taught that before!!! Tips and strategies for changing into a new area/stream of teaching
Support in total well-being to keep teaching in challenging times
Teacher engagement
Use of badging, micro-credentials and gamification to motivate teachers
Registrations for the Perth PD Fest 2021 will be opening soon.
The Call for Presenters is now open
Please submit an abstract (up to 250 words) addressing this year's theme, using the tab below. The authors of successful abstracts will be contacted by our technical partners Zoubakin in October. Zoubakin will facilitate the creation of a recorded 10 to 20-minute presentation for each successful abstract and upload them to the PD Fest site.
Your presentations will comprise the asynchronous content for the Symposium. Presentations can be viewed for one week prior to the Symposium and are available for at least a month on our site. Even if you cannot attend on the day, you can still register for the event and access presentations.
Please note, the closing date for Presenter Applications has been extended until Wednesday, 20 October 2021.
Program – From 08 November 2021
Online Presentations
Available online from 08 November 2021
Asynchronous content available on the UECA Online website to registered participants
'Live' Event – Saturday, 20 November 2021
Opening & Welcome
Saturday, 20 November 2021
11:00 – 11:15 AEDT
'Live' via Zoom
Dr Simon Winetroube
UECA President

Callum Cowell
Director, Centre for English Language Teaching (CELT), University of Western Australia
Breakout Room Introductions
Saturday, 20 November 2021
11:15 – 11:20 AEDT
'Live' via Zoom
Keynote – Academic integrity for EAL students: Risks and mitigation strategies
Saturday, 20 November 2021
11:20 – 12:00 AEDT
'Live' via Zoom
Dr Guy Curtis
Senior Lecturer in Applied Psychology, University of Western Australia

Abstract

Despite speculation that certain cultures and counties produce international higher education students who plagiarise and cheat more than others, the evidence for this contention is somewhat patchy. Research on plagiarism, for example, suggests that after a semester of study, local Australian students and Asian international students do not differ in their understanding of plagiarism, the extent to which they consider it to be serious, or their engagement in plagiarism (Maxwell et al., 2006, 2008). By the same token, recent research has shown that having English as an additional language (EAL) is a more important predictor of admission to serious cheating than international student status per se (Bretag et al. 2019; Curtis et al., 2021).

Studying in one's non-native language is a challenge that, when combined with other circumstances, may leave some students feeling that they have to cheat. This presentation will consider evidence regarding academic integrity education and student support that may help EAL students deal with the challenges of higher education assessment and avoid breaches of academic integrity rules.
Breakout Room Discussions
Saturday, 20 November 2021
12:00 – 12:15 AEDT
'Live' via Zoom
Break
Saturday, 20 November 2021
12:15 – 12:30 AEDT
Expert Panel Discussion
Saturday, 20 November 2021
12:30 – 13:30 AEDT
'Live' via Zoom
Supporting Students in Direct Entry Programs


Hosted by Callum Cowell
Director, Centre for English Language Teaching (CELT), University of Western Australia

Dr Guy Curtis
Senior Lecturer in Applied Psychology, University of Western Australia

Trish Behan
Senior Teacher – Macquarie University English Language Centre
English Australia Mental Health SIG Convener

Ms Wasan Grabe
Graduate Student (2013) – Master Food Sciences – University of Western Australia
Product compliance and Lab Coordinator at Bega Cheese Limited

Mr Xiao Tan (William)
Student (Current) – Master of Agricultural Sciences – University of Western Australia