PD Fest 2023
UTS College, Sydney
'Live' Event – Saturday, 11 November 2023
Unlocking Potential: Strategies for Teaching and Learning in the AI era
UECA are pleased to present the UECA PD Fest on Saturday, 11 November 2023.
Join us for a transformative day of professional development where educators in the ESL industry will converge for a day of learning, collaboration, and inspiration.
Hosted by UTS College, this event is run by teachers for teachers, and promises to be a rich and rewarding experience for all.

The theme for the UECA PD Fest on Saturday 11 November is Unlocking Potential: Strategies for Teaching and Learning in the AI era.
Since the Covid 19 Pandemic and the transition from online to face-to-face teaching, we recognize the need for innovative, augmentative strategies that empower educators to enhance student performance. It's about embracing a fresh attitude, refining your approach, and taking action to meet the evolving needs of today's learners.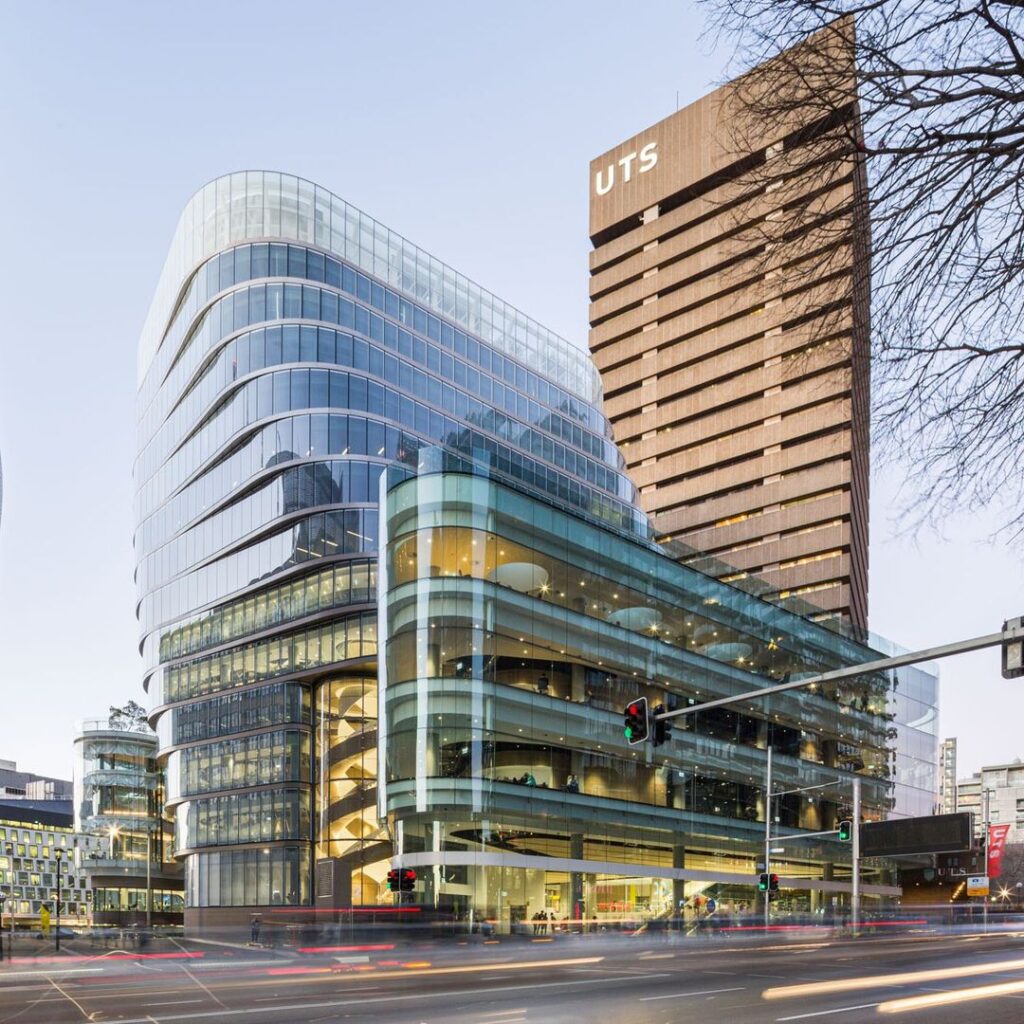 The program will showcase different approaches to delivering engaging and innovative content to enhance student performance. Discover how Augmented Reality, Virtual Reality and Artificial Intelligence and other cutting-edge tools are transforming traditional classrooms into immersive, interactive and engaging environments.
Don't miss this opportunity to network, exchange ideas, and map out best practice and approaches for students to succeed.
Program
'Live' Event – Saturday, 18 June 2022
Opening & Welcome
Saturday, 18 June 2022
10:00 – 10:15 AEST/AWST
Dr Simon Winetroube
UECA President & Director, Curtin English, Curtin University

Heather Thomas
Deputy General Manager / Director Global Programs, University of Wollongong
Plenary – Adventure Thinking: Finding Calm in the Chaos
Saturday, 18 June 2022
10:15 – 11:00 AEST/AWST
Justin Jones
Adventurer, Presenter, Documentary Producer and Motivational Speaker

Bio

Justin Jones, otherwise affectionately known as Jonesy, is Australia's pre-eminent Explorer, keynote speaker, adventure thinker and storyteller.

His expeditions have taken him to the very corners of the world. He's paddled a kayak from Australia to New Zealand, skied to the South Pole and back, and walked 1800km across the Australian Outback with his wife and one-year old daughter. He currently holds two Guinness World Record and a place as one of Australia's 50 Greatest Explorers of all time. Over the past 18 years he has made a career of undertaking huge, epic, record setting expeditions around the world and sharing these on the stage and the screen. A humble, charismatic and inspiring character…he is the perfect example of how determination, detailed planning and foresight can enable the most 'normal' of us to undertake the most extraordinary feats.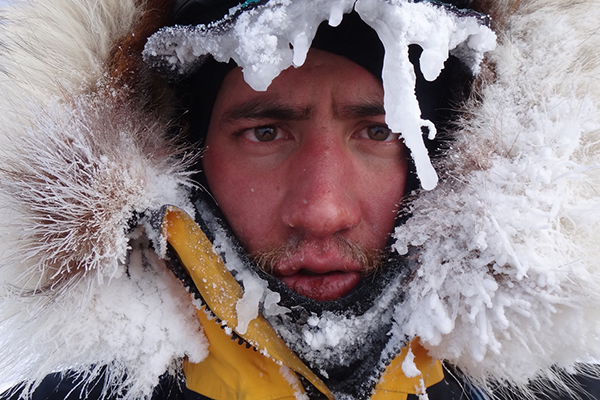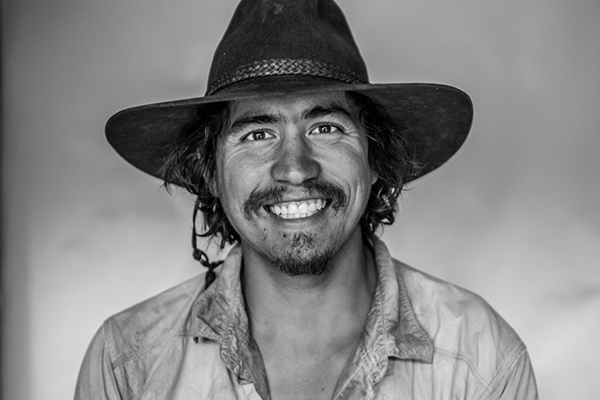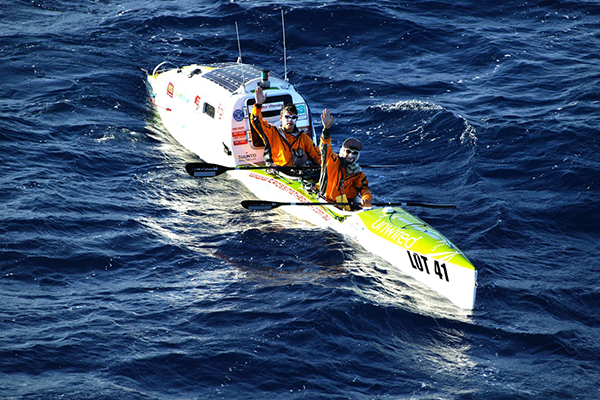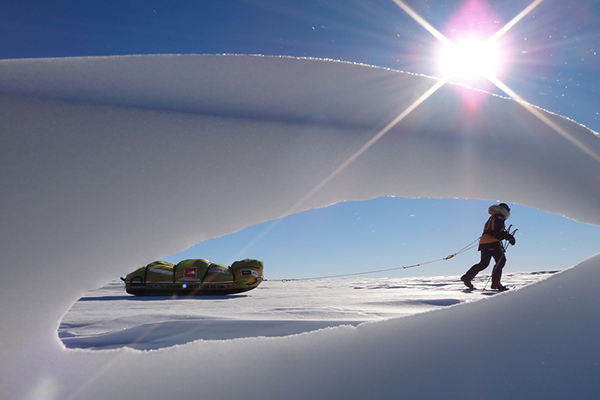 Abstract

Over the past 20 years, Jonesy has undertaken extreme adventures into the unknown; he's paddled a kayak from Australia to New Zealand, skied to the South Pole and back and survived 102 days trekking through the relentless heat of the outback.

While the past 2 years have not been quite as exciting as skiing to the South Pole or traversing the outback, we have all collectively been forced to go on a massive expedition into the unknown as we have navigated the uncertainties thrown at us throughout the pandemic. It's been immensely challenging, and we have all had to deal with our own realities in vastly different ways, on a professional, family and individual level.

In this session, Jonesy unpacks the lessons he's learnt from the past 20 years of adventure and the 'expedition mindset' needed to focus, adapt, overcome, survive and achieve under extreme stress situations. Only by having compassion for himself and others, learning from his peers and having a relentless attitude has a very 'average' bloke been able to face new challenges and uncertainty, and achieve such extraordinary feats.
Break
Saturday, 18 June 2022
11:00 – 11:20 AEST/AWST
Perspectives from the Sector – Beyond 2022
Saturday, 18 June 2022
11:20 – 12:00 AEST/AWST

Phil Honeywood
CEO, International Education Association of Australia

Hon. Phil Honeywood has been the Chief Executive Officer of the International Education Association of Australia (IEAA) since 2011. With experience in senior management positions, in both the Australian public and private sectors, including as Member of the Victorian State Parliament (1988–2006), Marketing Director and CEO at Stott's Business College and Cambridge International College and member on the Governing Council of Swinburne University of Technology, Phil brings a unique background and perspective to international education. Phil is Convener of the National Council for International Education, member of the Tuition Protection Service Board, DFAT New Colombo Plan Roundtable and the Education Visa Consultative Committee.

Brett Blacker
CEO, English Australia

Brett Blacker is the Chief Executive Officer of English Australia, the National Peak Body for the English Language Teaching (ELT) sector. Brett's career spans over 20 years across a range of senior roles related to Australia's international education industry coupled with vast experience working on State and Federal Committees and Boards.

Dr Patrick Pheasant
CEO, NEAS Australia

NEAS Australia is a global leader in quality assurance for the English Language Teaching (ELT) sector. In the role of Chief Executive Officer, Dr Patrick Pheasant brings 30 years' experience in applying drama, TESOL and teacher training methodologies across multiple education sectors around the world. Patrick is a past Director at the University of Sydney Centre for English Teaching, past Vice-President of the University English Centres of Australia (UECA) and past Convenor of the NEAS Advisory Council.
Reconnecting with colleagues – Sharing learnings and new challenges
Saturday, 18 June 2022
12:00 – 12:45 AEST/AWST
An interactive face-to-face session where participants connect with colleagues from across the UECA community, swapping ideas and sharing resources about topics such as personal wellbeing, student wellbeing, teaching online, digital literacy, technical troubleshooting and returning to teaching face-to-face.

Wrap up of the day + Survey
Saturday, 18 June 2022
12:45 – 12:50 AEST/AWST

Lunch*
Saturday, 18 June 2022
12:50 – 1:30 AEST/AWST
* Please note, there is no lunch session at the Adelaide or Melbourne event.